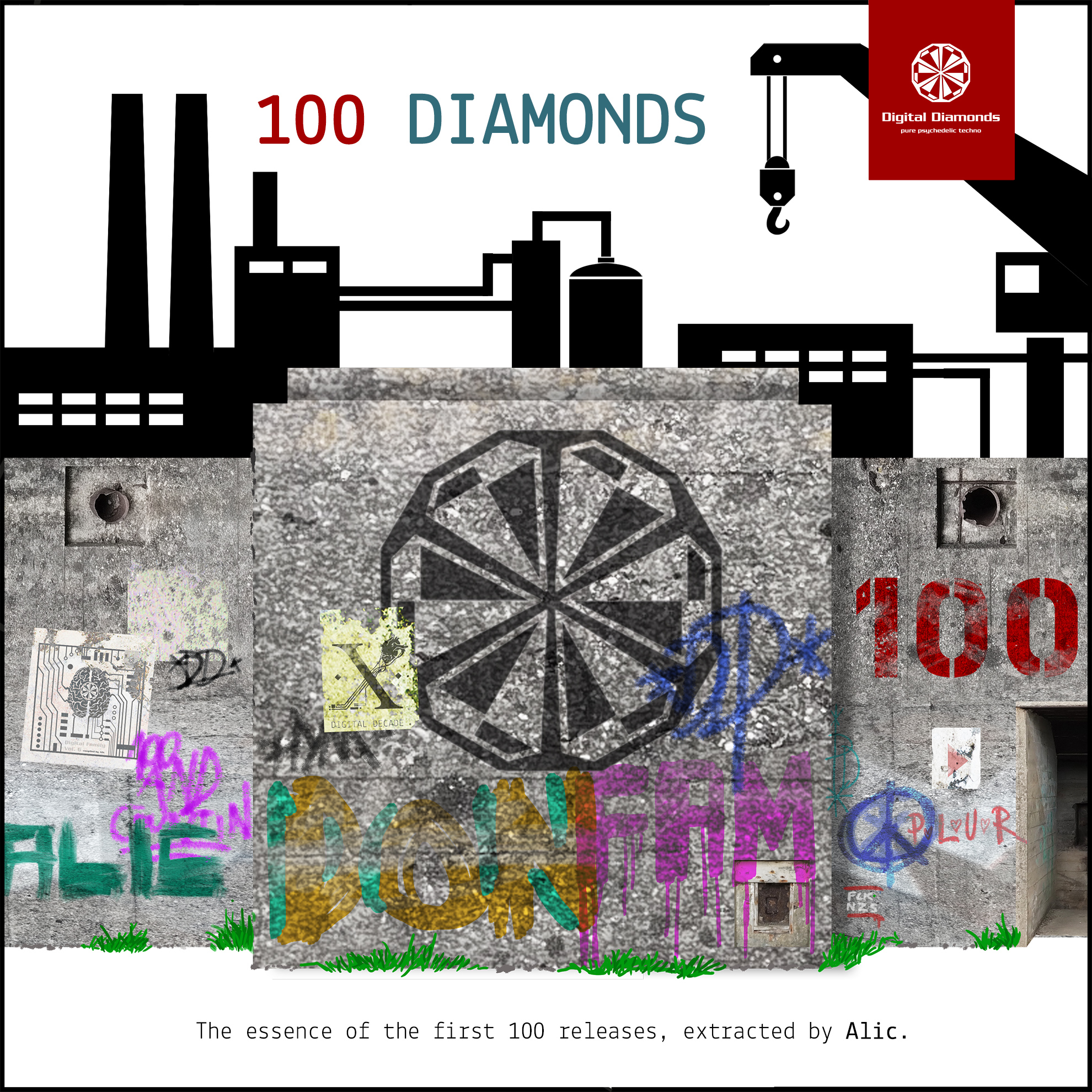 Catalogue: DigitalDiamonds100XL
Format: Compilation
Released: August 2023

We're thrilled to announce a milestone in the realm of cutting-edge electronic music. Digital Diamonds, your go-to label for mind-expanding soundscapes, is all set to unveil its breathtaking 100th release. And this isn't just another ordinary release; it's a celebration of the essence extracted from the first 100 mind-bending creations, meticulously crafted by the enigmatic duo, Alic, consisting of 24 tracks.
Over the years, Digital Diamonds has been at the forefront of pushing boundaries, fusing innovation and inspiration into every beat they share. Now, with Catalogue Number 100, you're invited to embark on a timeless journey through sound. Alic, the architects behind this incredible release and the label, have delved deep into their vast repertoire to select the most immersive, mind-altering tracks.