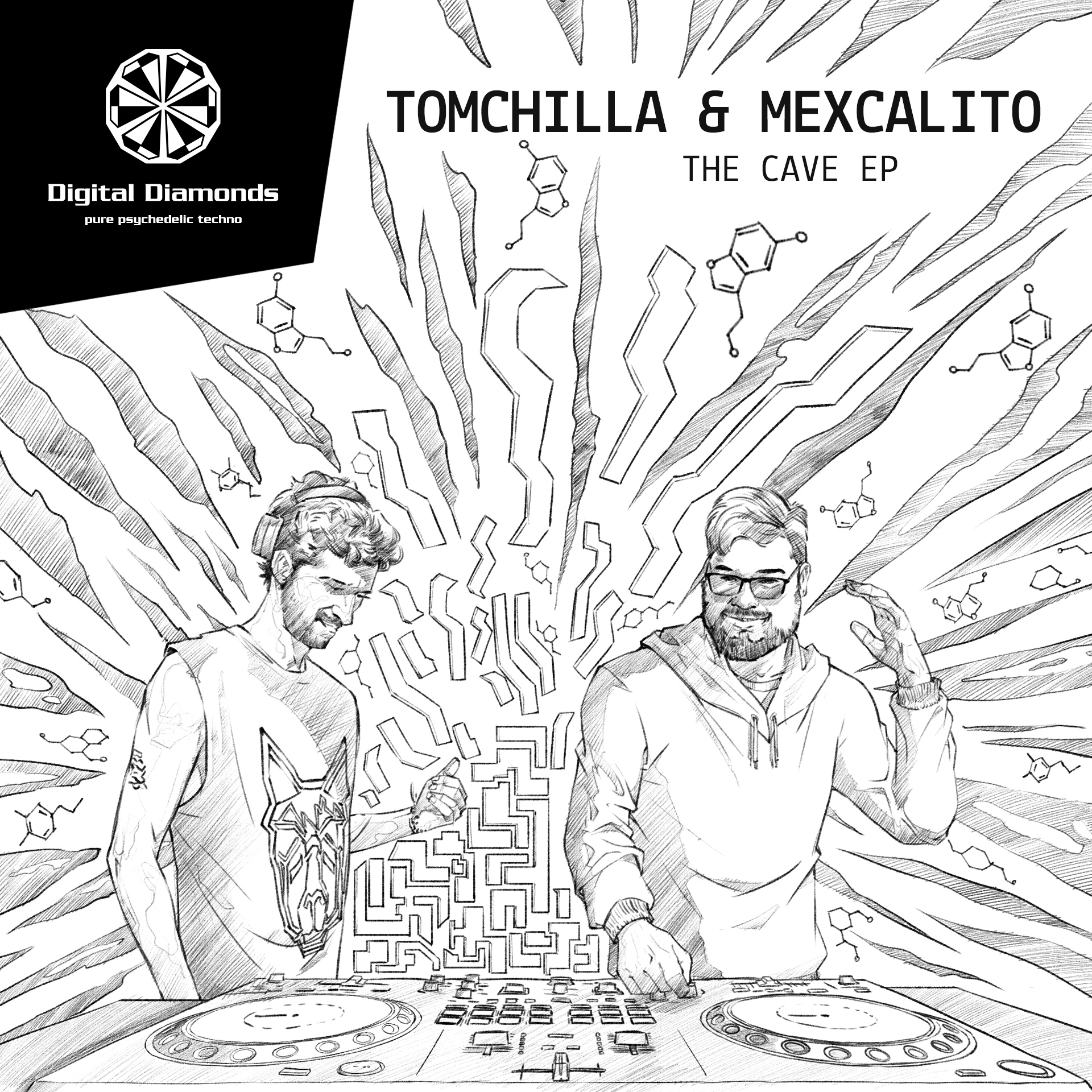 Tomchilla & mexCalito - The Cave EP
Catalogue: DigitalDiamonds097
Format: EP
Released: March 2023

This release is a special one and has come a long, long way. Unfortunately Tomchilla has suddenly passed away by the end of 2022. This solid release is upgraded by remixes from Anyer Quantum, Adamson, Caballero, RNDM. and exclusive artwork by Kaptoons.

Rest in peace, this one is for you Tom!