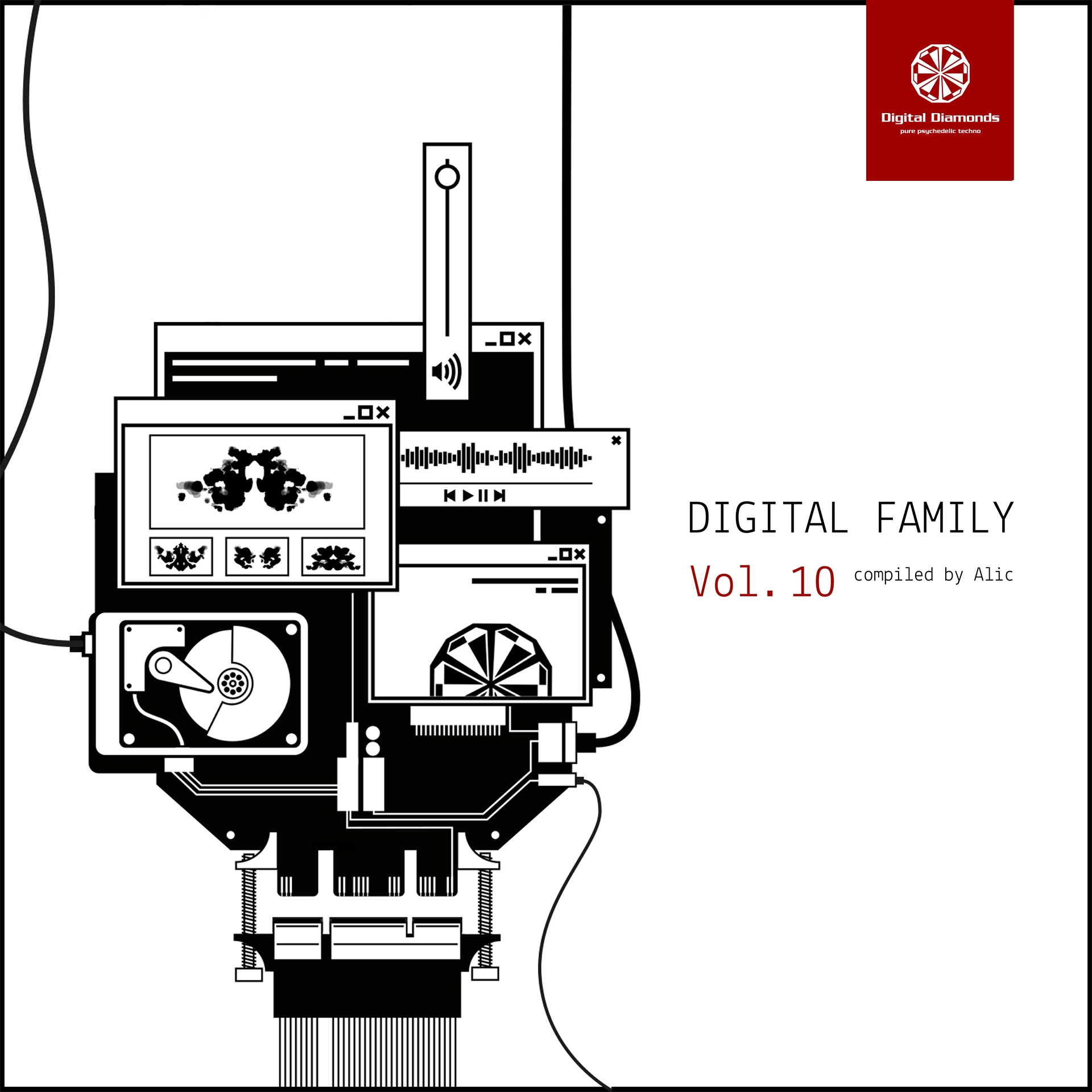 V.A. - Digital Family Vol. 10
Catalogue: DigitalDiamonds090L
Format: Compilation
Released: May 2022

Identical to the sultry glimmer of springtide, Digital Family Vol. 10 has just arrived. Compiled by our beloved label managers, Alic, the sound of tomorrow is back!

Within the latest chapter of this illustrious selection you'll find 11 previously unreleased originals: the purest amalgamation between Psytechno's legendary veterans and super-promising newcomers alike. With music by OneShot, Chathura, Anyer Quantum, Psychoz, Joonmack, Decode Blue & Arnold From Mumbai, Musgolino, Skydel, Crennwiick & Adamson, Assem, and YACCO.

Dive deep underneath layers of polyphonic awesomeness, hefty beats and succulent creativity - all of this contained inside this ultimate Psychedelic Techno encyclopedia.