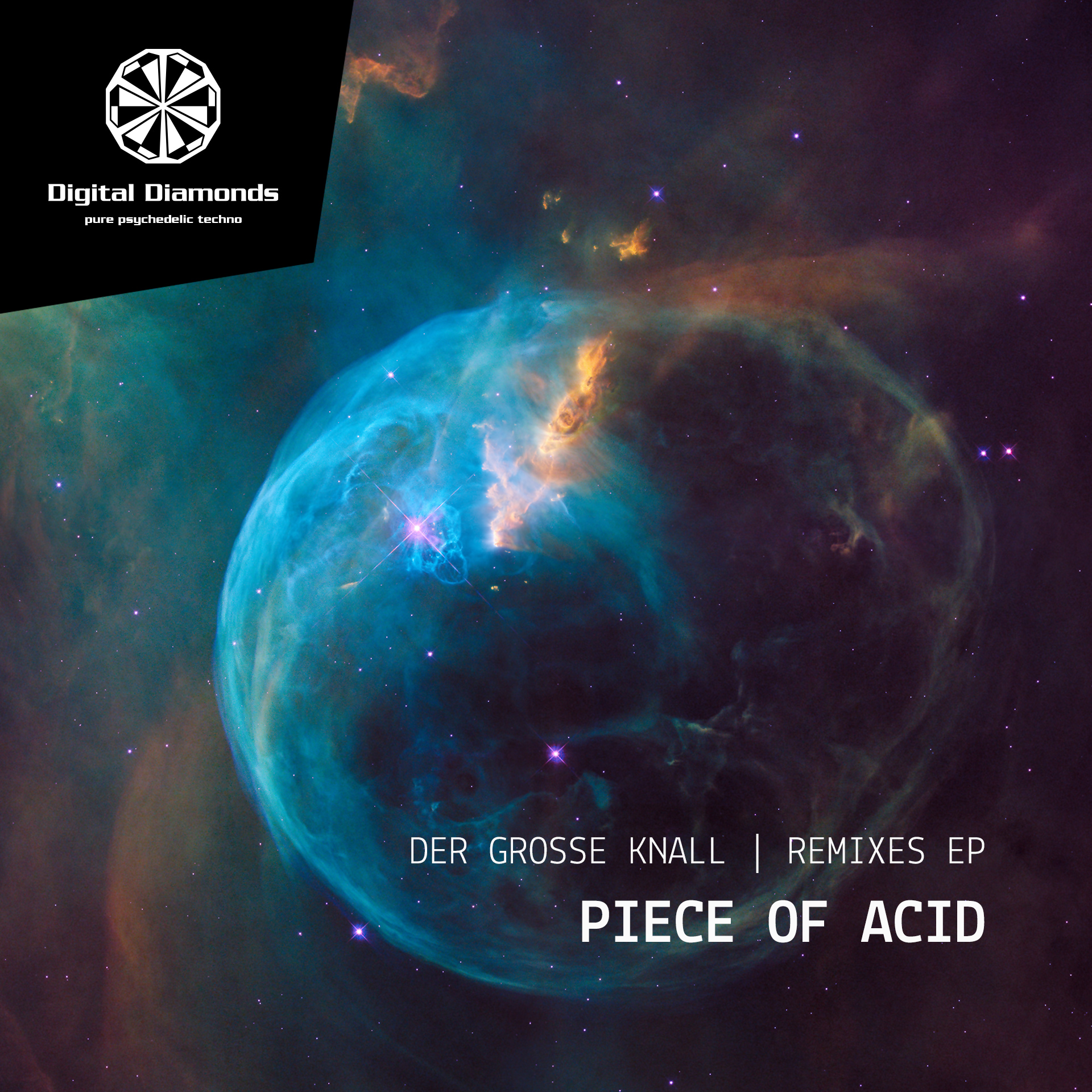 Piece Of Acid - Der Grosse Knall Remixes EP
Catalogue: DigitalDiamonds089
Format: EP
Released: February 2022

Piece of Acid has been an integral part since the early days of the Psychedelic Techno community - from his contributions as co-founder of our label in 2006 to being one half of the DJ and producer duo that we all know and love: Alic
His immense experience.. it is flawlessly reflected in the acid-infused beats of 'Der Grosse Knall', released last year inside the mythical Digital Family Vol. 9. Imperious basslines blended with deep mesmerizing grooves topped with a juicy slice of 303 wizardry convey an exquisite balance between cutting edge sound design from the XXI century and the unique aesthetics that defined the 1980s.
All of this is now taken to the next level inside Volker's brand new Remix EP with 5 cunning re-interpretations by Crennwick, Cosmic Kingsnake, Adamson, Children of Mu and Anyer Quantum. Each of them expands the original elements of the eponymous track in uniquely refreshing ways, bringing an exceptionally explosive Psytechno to lead the dancefloor into an ecstatic experience!