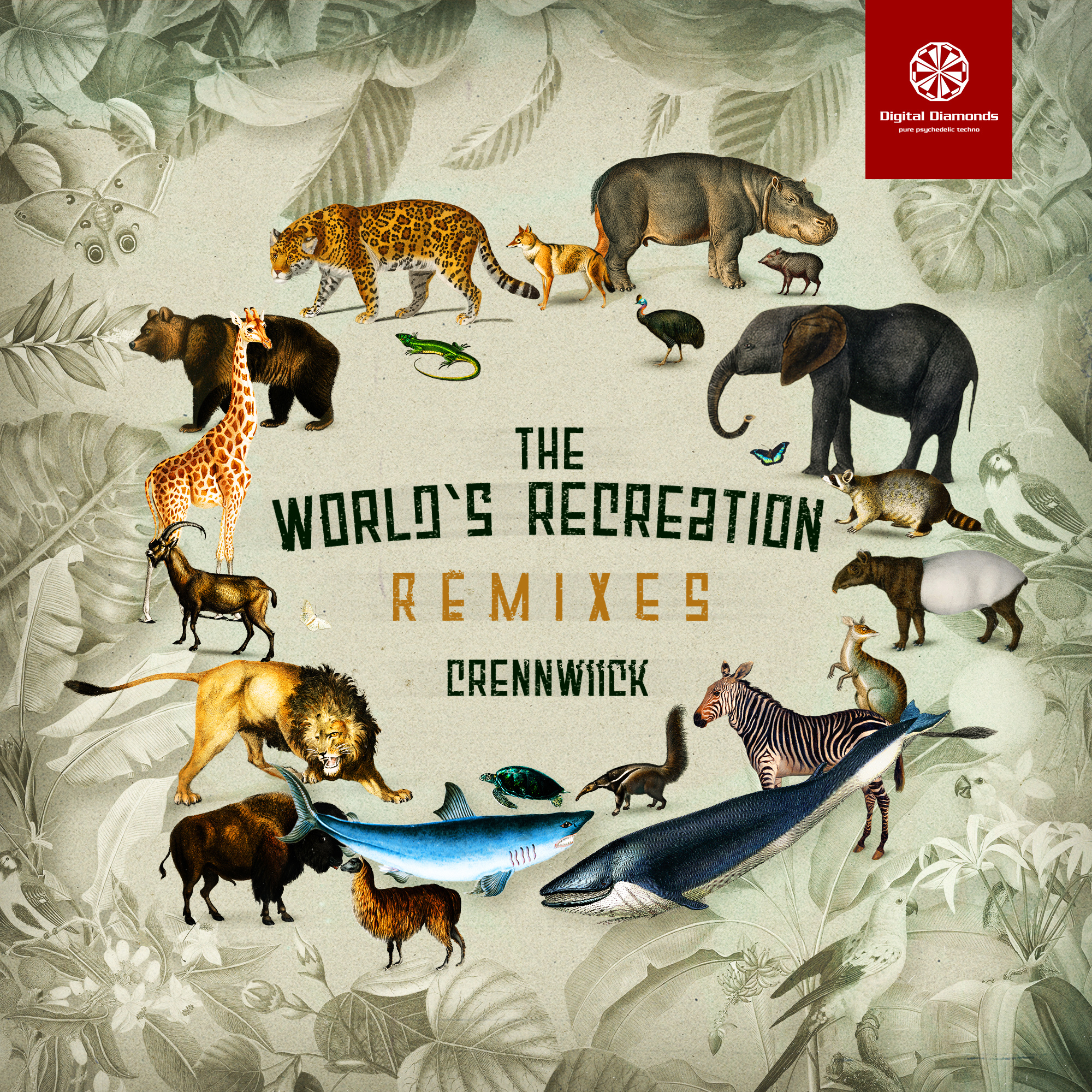 Crennwiick - The World's Recreation Remixes
Catalogue: DigitalDiamonds087L
Format: Album
Released: November 2021

Crennwick's debut album was unshackled this summer, becoming a favorite of many inside the global Psytech community, as well as an instant classic in Digital Diamonds monumental discography.
'The World's Recreation Remixes' lands like fragrant petals in the breeze of autumn and Includes a collection of 7 lusciously innovative re-interpretations by the hands of Alic, Anyer Quantum, Flembaz, L-XIR, MNGRM, Pallida and Ten Years Sober along with an exclusive and previously unreleased track by Marco himself.
The legendary space opera continues, exploring the edge between Progressive and Techno: An elegant gathering of diversity, tailor-made to blast the best dance floors around the world!