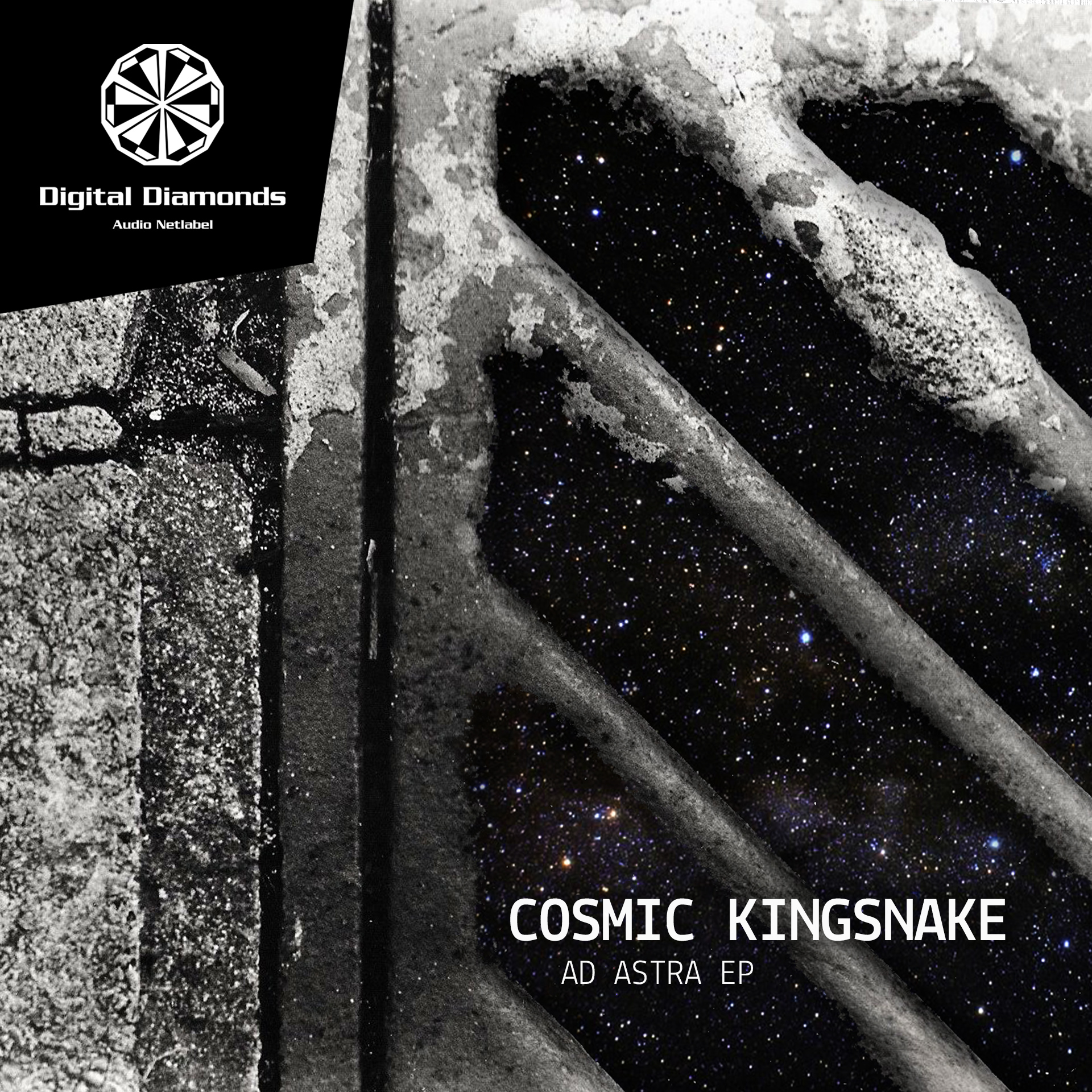 Cosmic Kingsnake - Ad Astra EP
Catalogue: DigitalDiamonds077
Format: EP
Released: August 2020


We're lucky enough to present Swiss producer, Cosmic Kingsnake's, debut release: Ad Astra EP. He takes us on a winding expedition through his extensive consciousness. It's an opulent EP with calculated contrast and the unanticipated, whether it be dark techno/metal hybrids, abstract psychedelic techno or chunky, melodic progressive. Along with his narrative mastermind, you'll be provoked with organic harmonies, spooky cinematics, slamming techno kicks & bold synths. The final product is a heaving yet poised sonic affront. Strap yourself in and enjoy the ride.