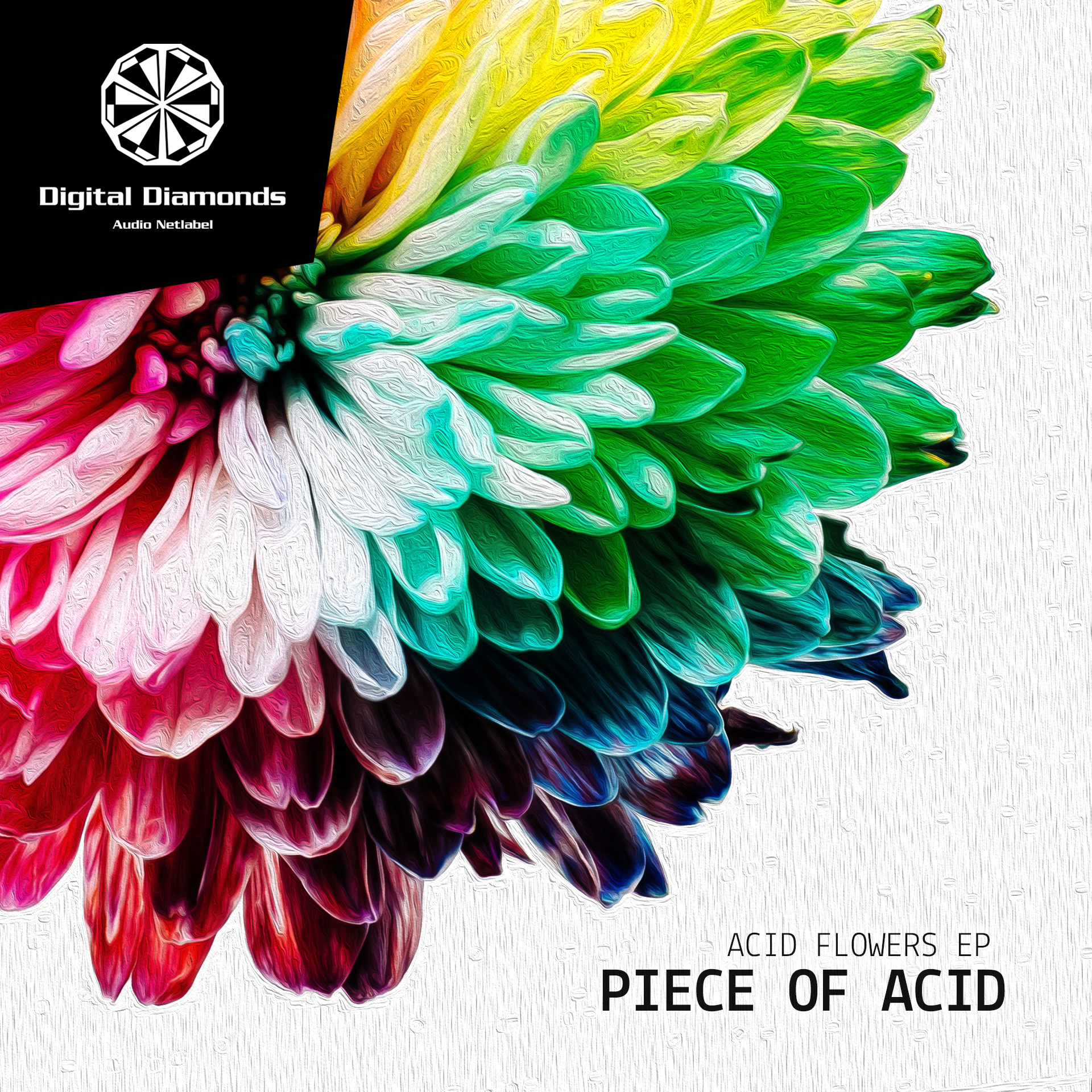 Piece Of Acid - Acid Flowers EP
Catalogue: DigitalDiamonds076
Format: EP
Released: July 2020

Acid Flowers EP is the debut release by the German co-founder of Digital Diamonds and one half of Alic, Piece Of Acid. The driving concept behind the project is based on Roland's renowned bass synthesizer from the '80s, called the TB-303, after its unique sound and warm timbre. This gives the EP a retro, acid techno vibe complemented by analog sounds and clear-cut production. However, there's a refreshing visionary, psychedelic approach in the textures and sound design, using insect-like and glitch effects. On top of that, it has ear-catching ideas that make the tracks not only dance floor gems but well-composed songs. We foresee a promising future for this budding project.