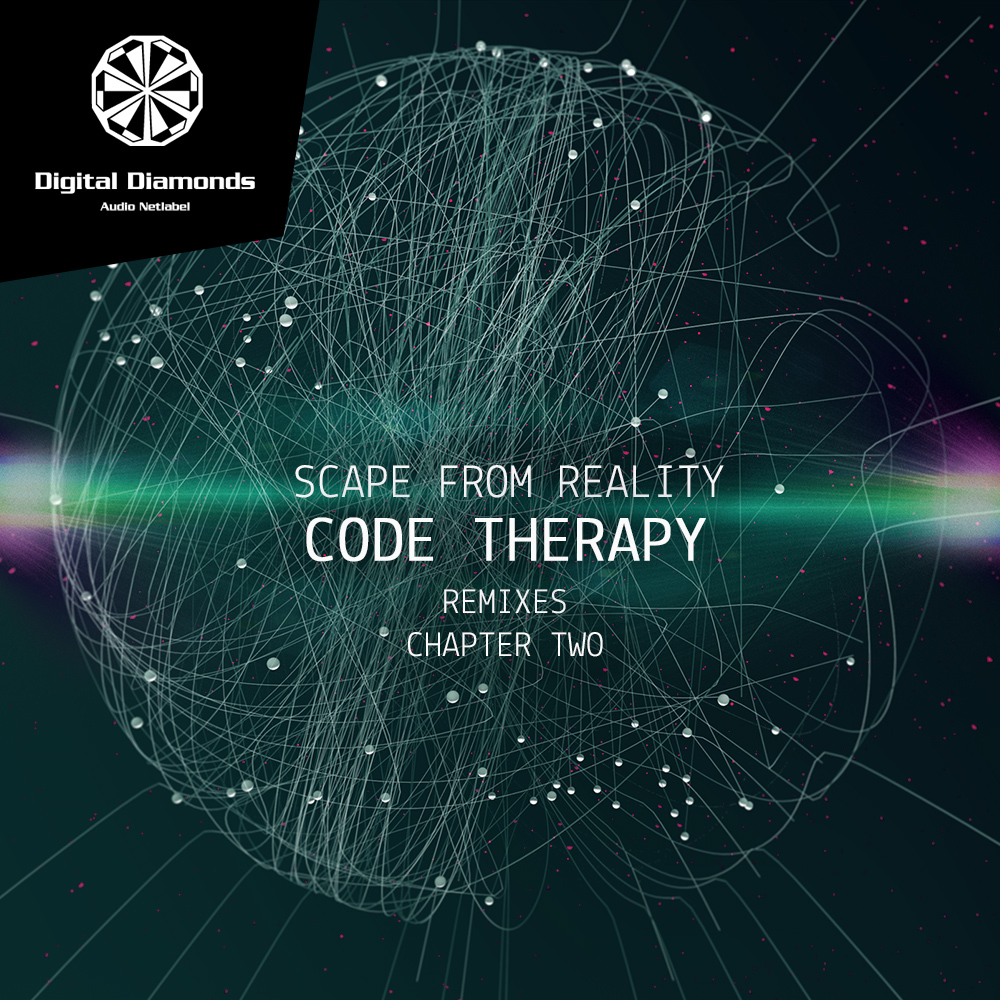 Code Therapy - Scape From Reality Remixes Chapter Two
Catalogue: DigitalDiamonds065.2
Format: EP
Released: July 2019

The largely successful, Scape From Reality EP by Code Therapy, is back with vengeance, reconstructed by some new and old members from the Digital Diamonds family. Part two of the dualistic remix series has a more sinister, progressive trance feel. Gelled by the inimitable stems from the original EP it contains cavernous pads, cheeky motifs and unblemished sound design. These 5 tracks by Multi-Tul, Lampé, L-XIR, Kavalier and Musgolino couldn't cause more trouble on the dance floor with their late night intent and staunch demeanour. Believe it or not they will reshape your reality.