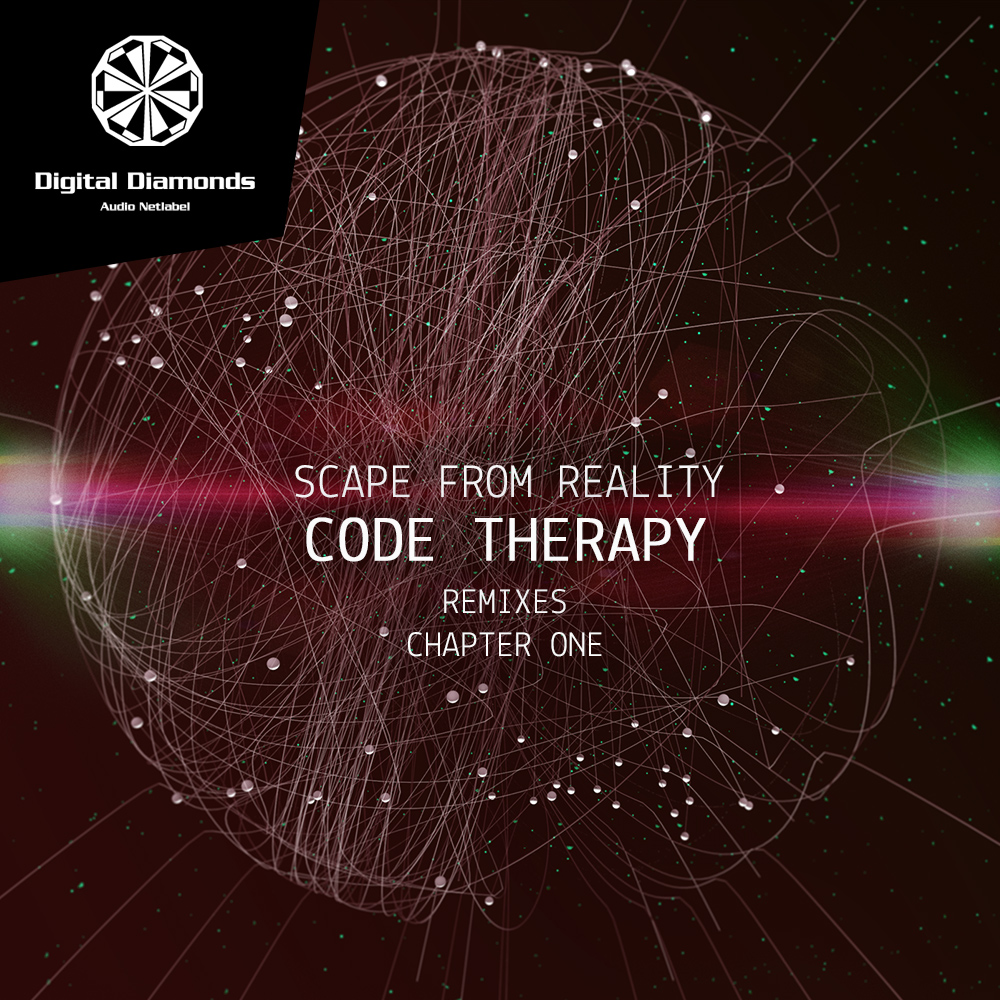 Code Therapy - Scape From Reality Remixes Chapter One
Catalogue: DigitalDiamonds065.1
Format: EP
Released: June 2019

The largely successful, Scape From Reality EP by Code Therapy, is back with vengeance, reconstructed by some new and old members from the Digital Diamonds family. Part one of the dualistic remix series is the more psychedelic of the two. Gelled by the inimitable stems from the original EP it contains god-like pads, elevating melodies and flawless sound design. These 4 tracks by Ozka, Adamson, Trilingo and Nicorus are undoubtedly calculated for pure dance floor pleasure with their full-bodied sound and hard-hitting grooves. Believe it or not they will reshape your reality.