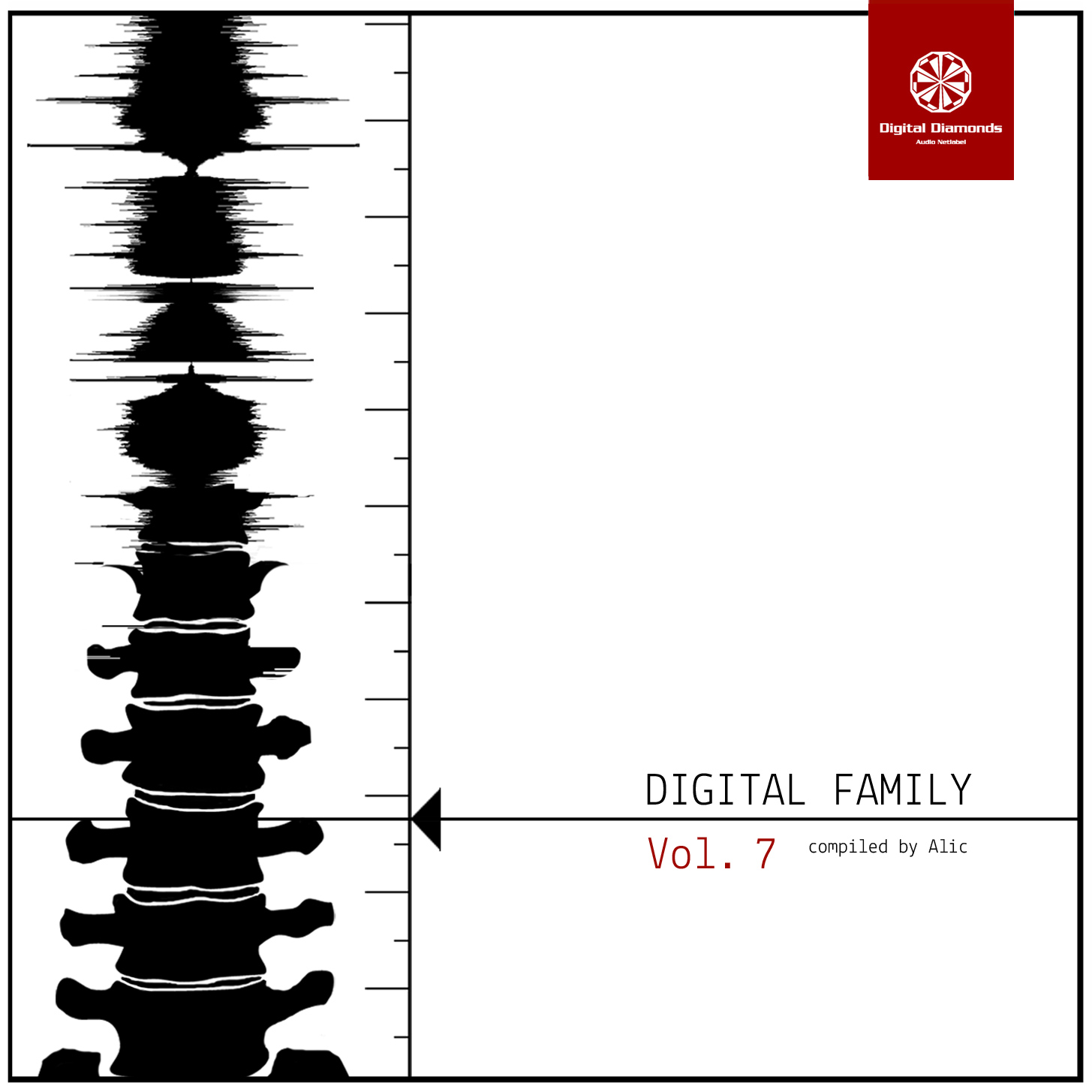 V.A. - Digital Family Vol. 7
Catalogue: DigitalDiamonds053L
Format: Compilation
Released: March 2018

Edition number 7 of the popular Digital Family compilation series. 11 unreleased tunes, carefully orchestrated by label conductors Alic.

On the decks you can find new talents like Whoknowswhocares, Stoertebeker, Medular, Nicorus or Adamson (aka 50% of Alic), MNGRM, One Dub Connection and well-known label-veterans such as Trilingo, Daäna, Bratenschneider and Point! Expect deep groovers, progressive hypnotics, chunky breaks and melodic minimalism.