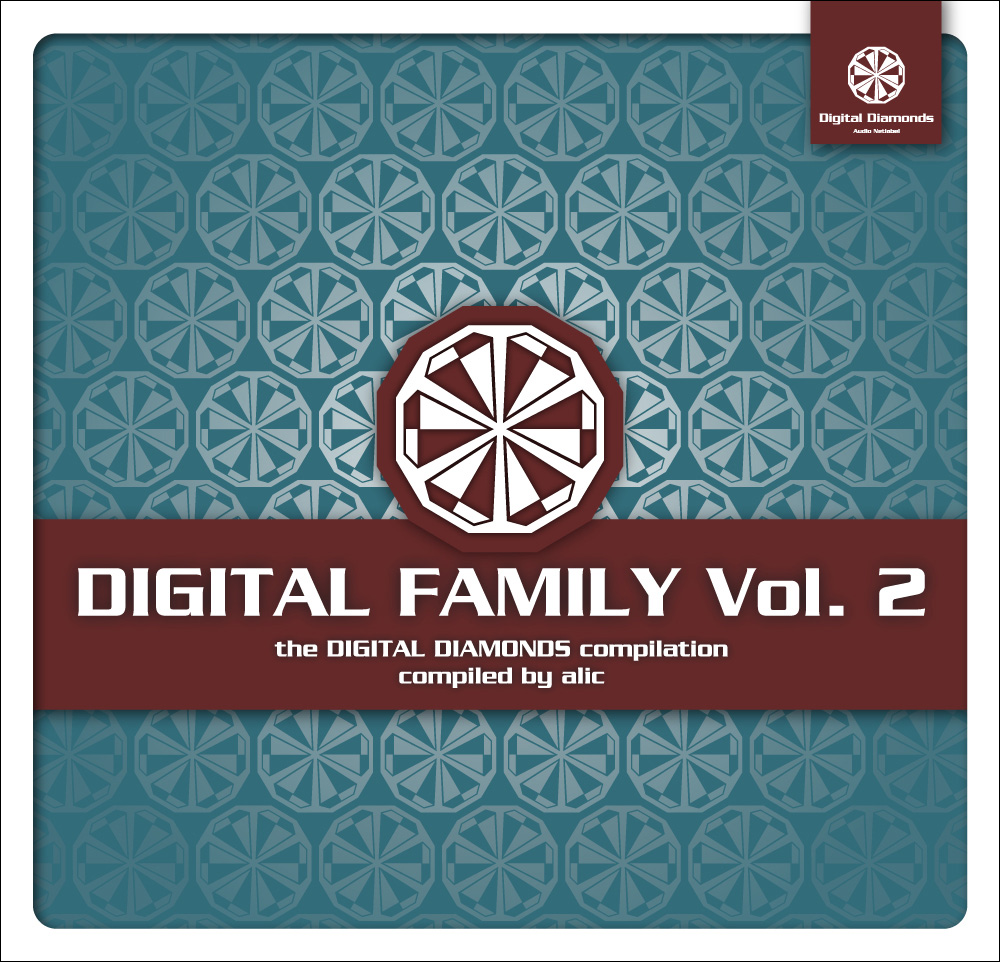 V.A. - Digital Family Vol. 2
Catalogue: DigitalDiamonds015L
Format: Compilation
Released: May 2010

Finally, Digital Diamonds offers with the second compilation of the Digital Family Series a state of the art selection of worlds best free electronic techno and trance music.
With carefully selected tracks from almost all label's core members like Kino Oko, Alic, Kalumet and Opsy, just to name a few, Digital Diamonds is going to delight your ears and the dancefloors around the world with eleven jewels of electronic music!